Providers and Community Partners
With your help, all Delawareans can live well and thrive.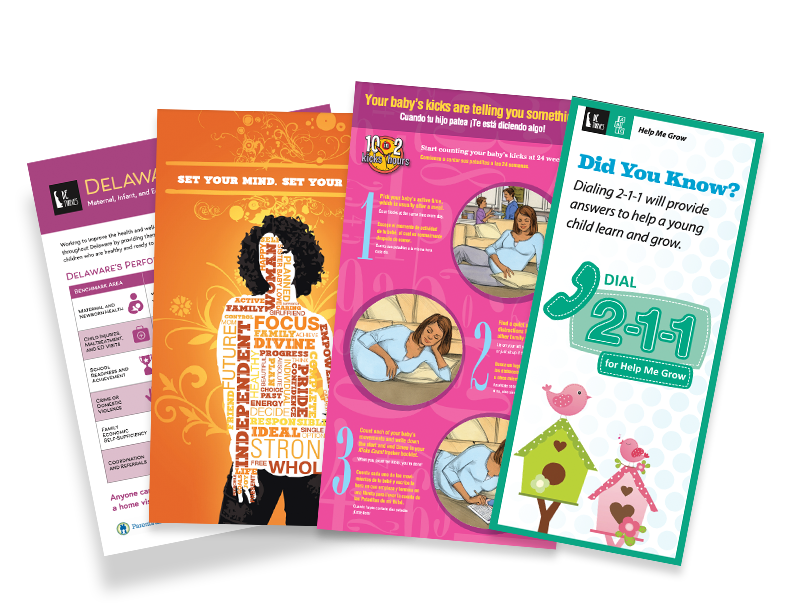 Order materials
Free resources
Need posters, brochures, fact sheets, and more? We have materials to help you share information for every
life stage.
Our focus
The environment and people around us matter. They play a big part in the health of babies, children, and families. We all can make our communities safer and healthier.
In Delaware, Black babies are less likely to reach their first birthday than White babies. You have the power to help change the statistics. Help is available to you and those you serve.
Programs and resources for Providers &
Community Partners
Discover the many programs or resources DE Thrives has for your clients and community members.