Let's thrive
From babies to the community, health is connected. DE Thrives helps you make healthy choices. We can link you to resources, programs, and social networks for life's stages.
When our babies and children thrive, we all are better off. Healthy women. Healthy babies. Healthy families. Healthy communities. That's DE Thrives.
Services for Me
We have resources to help you to make healthy choices and to take action in your community. Together, we thrive! Let's find the right programs for you!
Providers and community partners
Help your community thrive
Interested in partnering with us? Are you a provider? When one of us does better, we all do better. Find out more about membership and access important resources. Embrace the future
of Delaware.
DHMIC
Delaware Healthy Mother &
Infant Consortium
The Delaware Healthy Mother & Infant Consortium (DHMIC) provides statewide leadership and coordination of efforts to prevent infant and maternal mortality and improve the health of women of childbearing age and infants
throughout Delaware.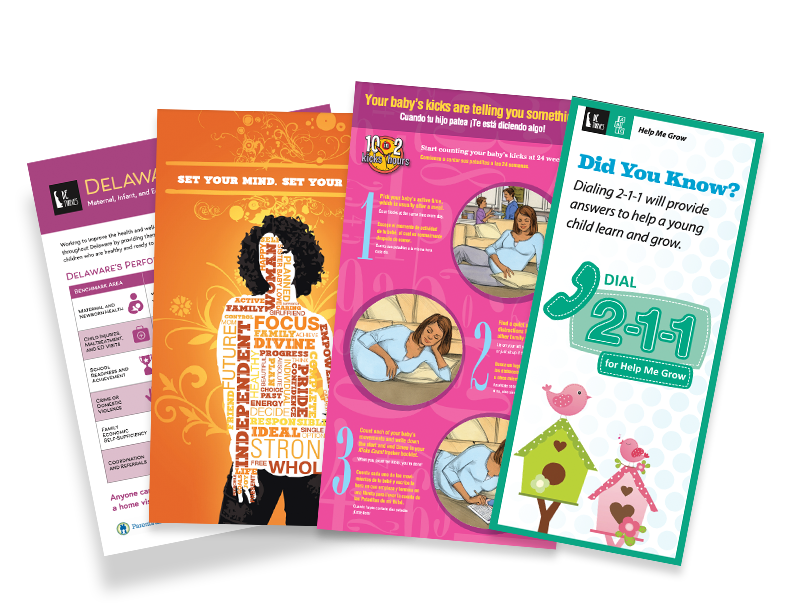 Order materials
Free resources
Need posters, brochures, fact sheets, and more? We have materials to help you share information for every
life stage.