Healthy Smiles
Healthy smiles are important!
Healthy smiles are important! The Smile Check program can help you learn how to guide your family's oral health and build healthy habits.
Having a Healthy Smile Starts Now!
Children and adults insured by Delaware Medicaid or the Delaware Healthy Children Program (CHIP) can get free dental screenings, fluoride treatments, and toothbrushes when screened in person through the Delaware Smile Check Program at one of many participating locations throughout Delaware. Smile Check also offers virtual screenings for children and individuals of all ages — remotely, at any time and any place — to help make important oral health services available to all.
What Services Are Offered?
Free dental screening* A licensed dental hygienist checks for signs of infection, cavities, gum problems, trauma, malformations, or abnormalities in the teeth or tissue of the mouth.
Fluoride varnish* The hygienist applies fluoride to strengthen teeth against decay and reverse early cavities.
Dental health education Participants can learn how to take care of their teeth and any problems they may have. Dental professionals can identify high-risk behaviors and offer recommendations for healthier alternatives.
Oral health evaluation report* The participant gets a dental screening report to take with them after a dental screening.
Case management Need help navigating the health care system? Smile Check is here to help you and your family get the care you need. Some will qualify for free dental cleanings through their dentist.
Dental necessities* Toothbrushes, fluoride toothpaste, and dental floss are given to each participant.
*Limited to in-person screenings
For more detailed information including dental insurance/coverage information, view our Dental Resource Guide or vea esta Guía de Recurso Dental. For questions about the program, call 302-622-4540.
Smile Check
A Community-Based Oral Health Initiative for All
Learn about the oral health initiatives at different life stages.
Consent Form with On-Site or
Virtual Options
Individuals can choose a virtual or on-site screening option. To participate in the Delaware Smile Check Program, adults can fill out the form to give information about themselves or a child, based on age or pregnancy.
The on-site option allows participants to receive a face-to-face in-person screening from a licensed Delaware dental hygienist, at school or another participating organization. Those eligible can also receive an application of fluoride varnish, which can prevent up to a third of cavities in baby teeth. All screened get an oral health bag with age appropriate supplies and oral health education. If you don't have a dentist, Healthy Smiles can help find one.
The virtual option allows children or adults who are Delaware residents to be screened remotely from their location. By answering a series of questions, individuals can get recommendations, resources, and referrals based on their answers and the needs of their family. Care coordinators will help identify the habits that put the person at risk for poor oral health.
Sign Up Your School or Organization
The Delaware Smile Check Program invites your organization, facility, or school to advocate for the oral health and wellness of your community by signing up to host an event at your site. To sign up for Smile Check screenings, education, or other preventive services, fill out the online consent form below.
Prescreening Checklist
Keep this form handy and use it to write down things you want to discuss with your child's dentist and bring it with you to your child's next dental appointment.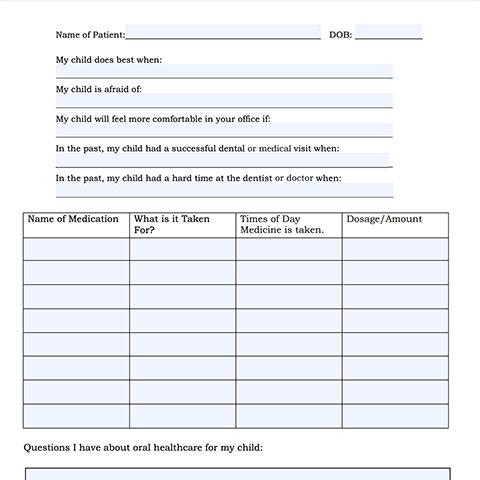 Healthy Smiles prescreening checklist
Keep this form handy and use it to write down things you want to discuss with your child's dentist. Bring it with you to your child's next dental appointment.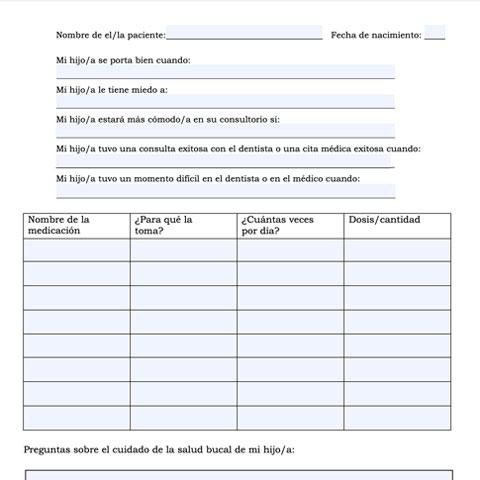 Healthy Smiles Formulario preconsulta
Tenga este formulario a mano y utilícelo para apuntar las preguntas que quiera hacerle al dentista de su hijo, y tráigalo a la próxima consulta odontológica de su hijo.
Already Participated in the Program?
Your opinion matters. Your feedback allows us to make improvements to our program.
Take Our Survey
Additional Resources
Below are resources and outside services that can help.
"The mission of the Bureau of Oral Health and Dental Services (BOHDS) is to promote and provide essential public health services to improve the oral health and well-being of all Delawareans."