Addressing the SDOH in the Care of Women, Infants, and Families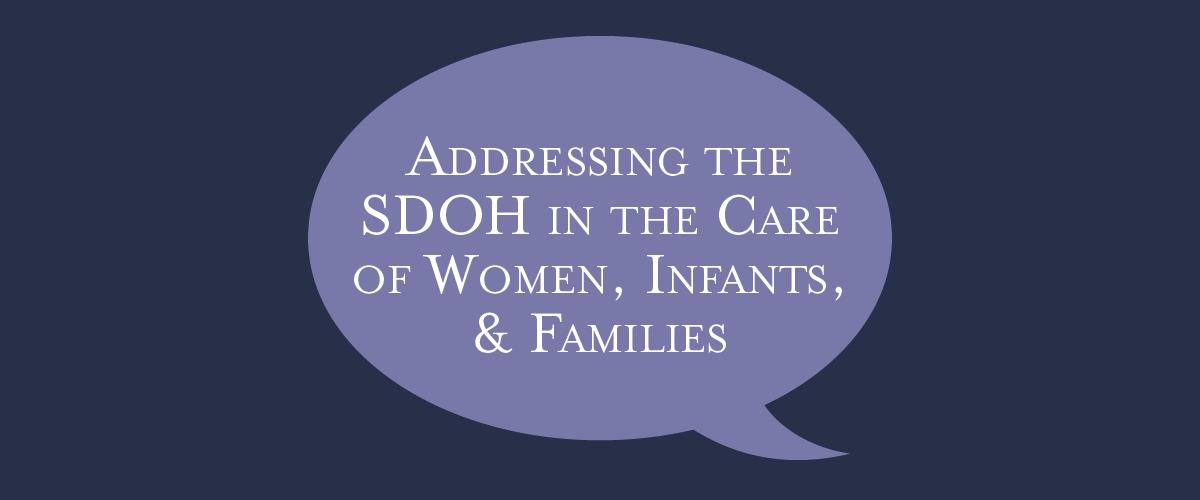 Resources and education geared toward learning the effects of environmental and societal factors on the health of the family.
Quality Insights Community Health Worker (QID CHW) Project
Quality Insights Community Health Worker (QID CHW) is a health care quality improvement organization. Since February 2020, it has been engaged in a community health worker program in the city of Wilmington, where CHW representatives have been working to meet the needs of women of childbearing age who need help connecting with services and resources.
Speaker: Elise Harry
Hope Center CCHS
The Hope Center (formerly the Sheraton Wilmington) is an emergency, non-congregate shelter opened to protect individuals and families from COVID-19. Guests receive meals, transportation, COVID testing, health services, and case management on-site. Each household placed at the Hope Center has their own room. Referrals to the Hope Center are through Delaware's Homeless System, where people can contact 1-833-FIND-BED, and if no shelter beds are available, they are referred to the state of Delaware's Division of State Service Center for emergency hotel placement.
Speaker: Carrie Casey
Brandywine Women's Health, ChristianaCare Healthcare System (CCHS), Healthy Women, Healthy Babies (HWHB) Provider
ChristianaCare Brandywine Women's Health Associates provides expertise and experience to the Division of Public Health's Healthy Women, Healthy Babies (HWHB) Program. This program offers increased access to enhanced-quality health care and wraparound services to eligible women and teens living in underserved or high-risk-zoned communities. The program has long been dedicated to providing a network of comprehensive on-site women's services to address both medical and socio-cultural needs in order to achieve better birth outcomes and assist with narrowing the disparity ratio.
Speaker: Cynthia Guy