Annual Summit 2022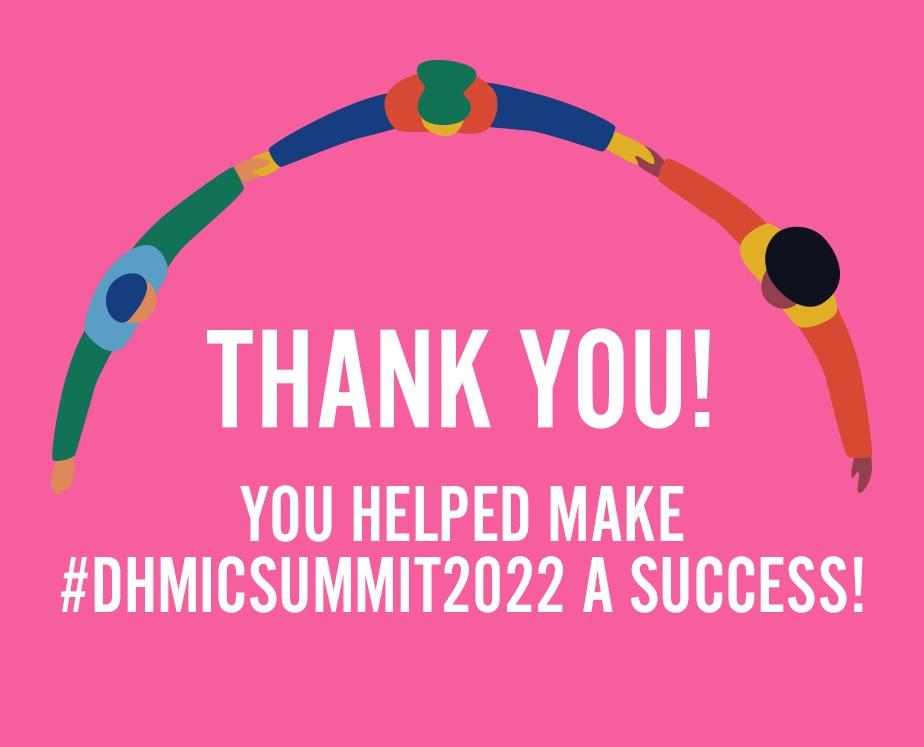 The 16th Annual Delaware Healthy Mother & Infant Consortium Summit
The mission of the Delaware Healthy Mother & Infant Consortium (DHMIC) is to provide statewide leadership and coordination of efforts to prevent infant mortality and to improve the health of infants and women of childbearing age throughout Delaware.
The theme of this year's summit was Listening. Connecting. Inspiring Change.
The annual DHMIC Summit focuses multiple sessions on galvanizing the community to end health disparities for Black mothers, infants, and families.
Understanding and Effectively Addressing Inequities in Health
David R. Williams, PhD, MPH, Florence and Laura Norman Professor of Public Health, Chair, Department of Social and Behavioral Sciences; and Professor of African and African American Studies and of Sociology, Harvard University
Transforming and Empowering Women in Birth
Jennie Joseph, LM, CPM, Founder and President of Commonsense Childbirth Inc. and Creator of The JJ Way®
Black Maternal Awareness Resolution
Delaware Representative Melissa (Mimi) Minor-Brown
Room 1: Women's Emotional Wellness
Focus on the Needs and Barriers for Hispanic and Latina Women in Delaware
Session 1
Moderators: Ada L. Gonzalez, PhD, Transformative Conversations, Adriana Viveros-Sosa, Community Health Program Coordinator, Office of Health Equity, ChristianaCare, Anne DeCaire, MSN, PMHNP-BC, Center for Women's Emotional Wellness, ChristianaCare, Lourdes Santiago, Psy.D, Behavioral Health Consultant- Primary Care
Session 2
Moderators: Ada L. Gonzalez, PhD, Transformative Conversations, Adriana Viveros-Sosa, Community Health Program Coordinator, Office of Health Equity, ChristianaCare, Anne DeCaire, MSN, PMHNP-BC, Center for Women's Emotional Wellness, ChristianaCare, Lourdes Santiago, Psy.D, Behavioral Health Consultant-Primary Care
Room 2: Be Empowered
Resources, Programs, and Tools for Women
Session 1
Moderators: Lauren Covington, PhD, RN, Katie Haigh, PHDc, APRN, CNP, Doctoral Student, Jennifer Korkosz, DNP, WHNP-BC, APRN
Session 2
Moderators: Lauren Covington, PhD, RN, Katie Haigh, PHDc, APRN, CNP, Doctoral Student, Jennifer Korkosz, DNP, WHNP-BC, APRN
Room 3: Urgent Maternal Warning Signs Hope
Session 1
Moderators: Anne Pedrick, MS, Executive Director, Child Death Review Commission, Lisa Klein, Maternal Mortality Review Coordinator, Child Death Review Commission, Kim Petrella, MSN, RNC-OB Nurse Consultant, Delaware Perinatal Quality Collaborative
Session 2
Moderators: Anne Pedrick, MS, Executive Director, Child Death Review Commission, Lisa Klein, Maternal Mortality Review Coordinator, Child Death Review Commission, Kim Petrella, MSN, RNC-OB Nurse Consultant, Delaware Perinatal Quality Collaborative
Room 4: Healthy Women, Healthy Baby Zones
Session 1
Moderators: Tina Andrews and Meera Surratte of Parent Information Center, Shamiya Gould of Breastfeeding Coalition of Delaware, Dara DuPont of Rose Hill Community Center, Dr. Doris Griffin of Delaware Adolescent Program, Inc., HMA: Brandon Bowden
Session 2
Moderators: Tina Andrews and Meera Surratte of Parent Information Center, Shamiya Gould of Breastfeeding Coalition of Delaware, Dara DuPont of Rose Hill Community Center, Dr. Doris Griffin of Delaware Adolescent Program, Inc., HMA: Brandon Bowden